RF & Microwave
Passive Components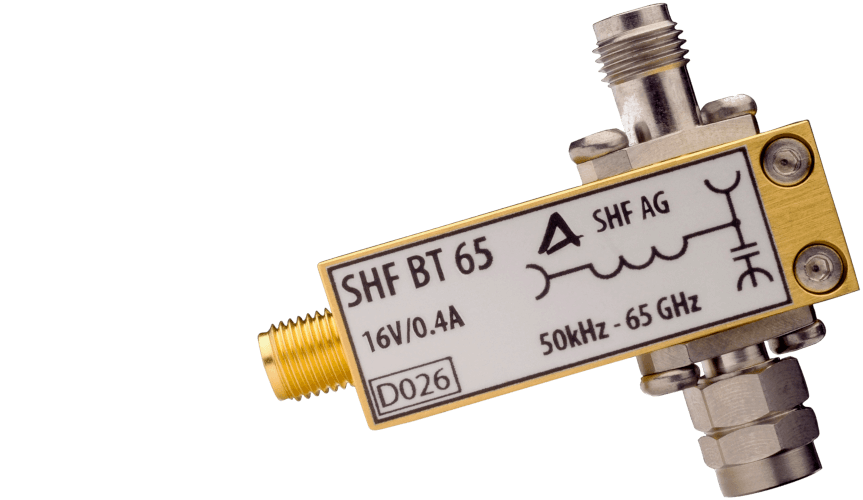 Choose a selection or scroll down to view all
DC Feeders & Power Dividers
Linear Equalization Filters
Support – RF Passive Components
blank
General Info
Up to 110 GHz
SHF's microwave components are broadband devices suitable up to 110 GHz. Based on our air line construction, these passive components offer resonance-free transmission over the whole operating range.
More than Bias Tees and DC Blocks
Our SHF Bias Tees are well known but maybe a slight variation does fit even better to your application. DIPLEXERS are bias tees with a certain bandwidth in the low frequency path to combine or separate high frequency and low frequency signals into or from a single line. DC-FEEDERS are bias tees without the capacitor. Therefore it provides slightly lower insertion loss in case it is connected to an AC-coupled device which already has a capacitor on its input.
Our broadband POWER DIVIDER splits a signal into two equal parts, or combines two signals. It has a characteristic impedance of 50 ohms when the output ports are terminated with 50 ohm loads.
A typical application for a Broadband Linear Equalization Filter is the compensation of distortions caused by the lack of bandwidth of a DUT (e.g. a RF cable assembly).
Brochures
Application and Tutorial Notes