SHF's newest Digital-to-Analog-Converter – the SHF C911 A – is the fastest DAC we ever released.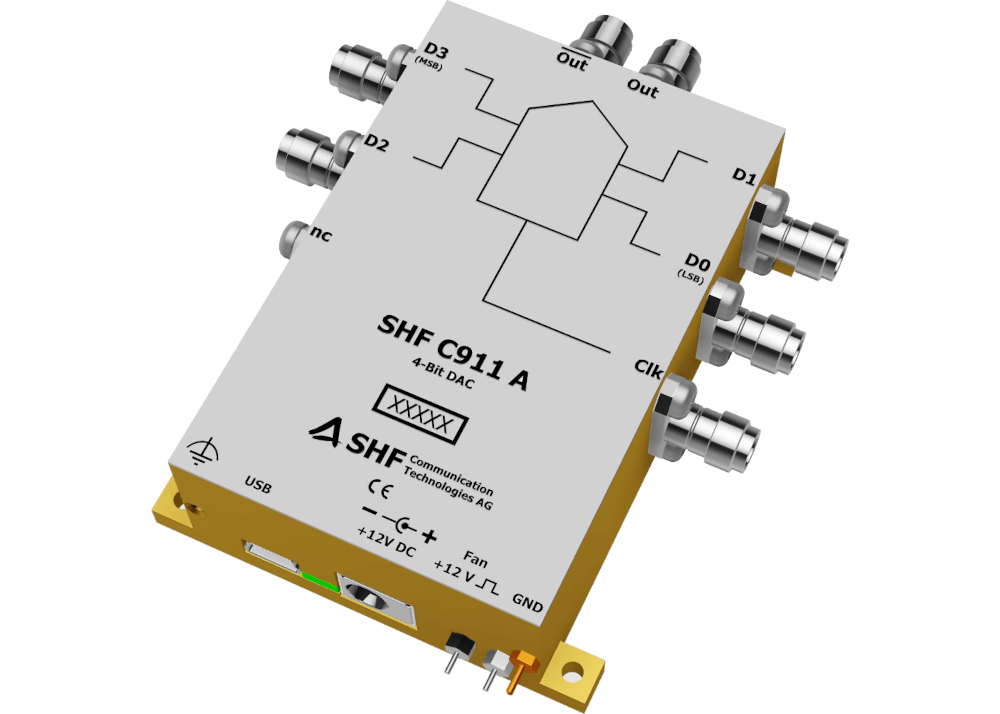 It provides error free operation up to at least 67 GBaud, extremely low amplitude distortion and low jitter output signals as shown below.
| | | |
| --- | --- | --- |
| 67 GBaud | 60 GBaud | 50 GBaud |
In addition to the standard output amplitude control, this new module also features the ability to fine-tuning the output signal quality at the desired operating data rate.
Like all recent SHF DACs, the module is controlled by our complementary software package.  In case a SHF Bit Pattern Generator (BPG / PPG) is connected to provide the input NRZ data, the software unifies the instruments to virtually one single multi-level source. The user can directly program any multi-level signal trace or select from our library of standard test patterns sent from the DAC. BPG / DAC combinations for a variety of speeds and applications can be selected here.
The SHF C911 A is available now and the data sheet can be found here.