Another new addition to our series of 110 GHz passive devices has been released. The SHF PDV110 A is SHF's new power divider with excellent phase and amplitude balance. This resistive power divider or power combiner is available in a variety of connector configurations, eliminating undesirable adapters in a setup.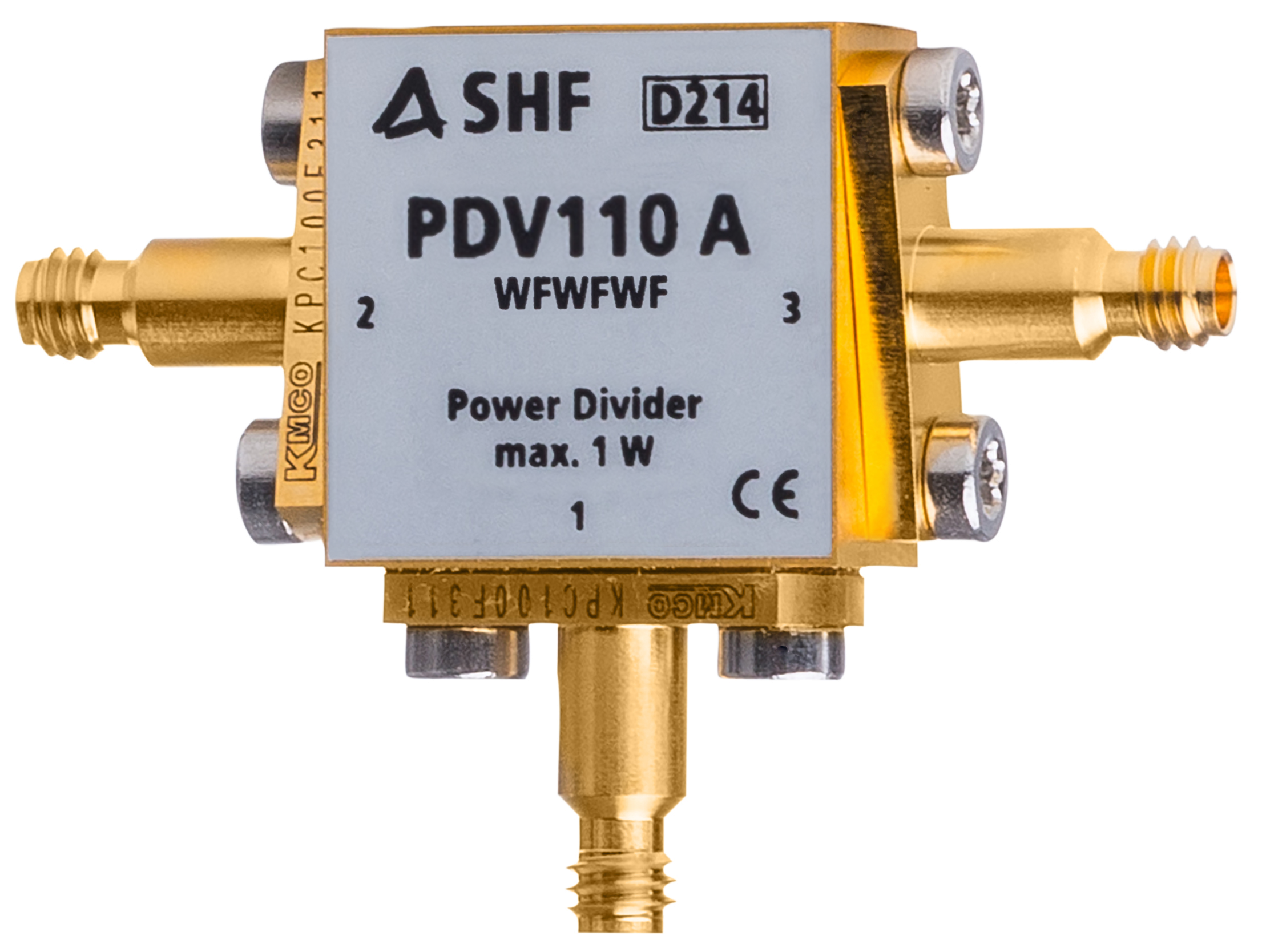 Features
Low loss and reflection

Excellent phase and amplitude matching at the output ports

Bidirectional (can be used as a divider or combiner)

Flexible connector configuration

Small and lightweight
SHF will continue this series of passive components. Stay tuned!