Because SHF 12104 A and SHF 12105 A Bit Pattern Generators have
multiple high data rate channels,
individually programmable channels and
channel synchronization
one can basically program any required output waveform from a DAC just by programming the input bits into the DAC accordingly.
Our new complementary software package, the SHF Control Center, assists the user to create the user patterns for any signal trace. With our SHF multi-channel BPG the software just needs to know which BPG output is connected to which DAC input and the arbitrary signal can be created.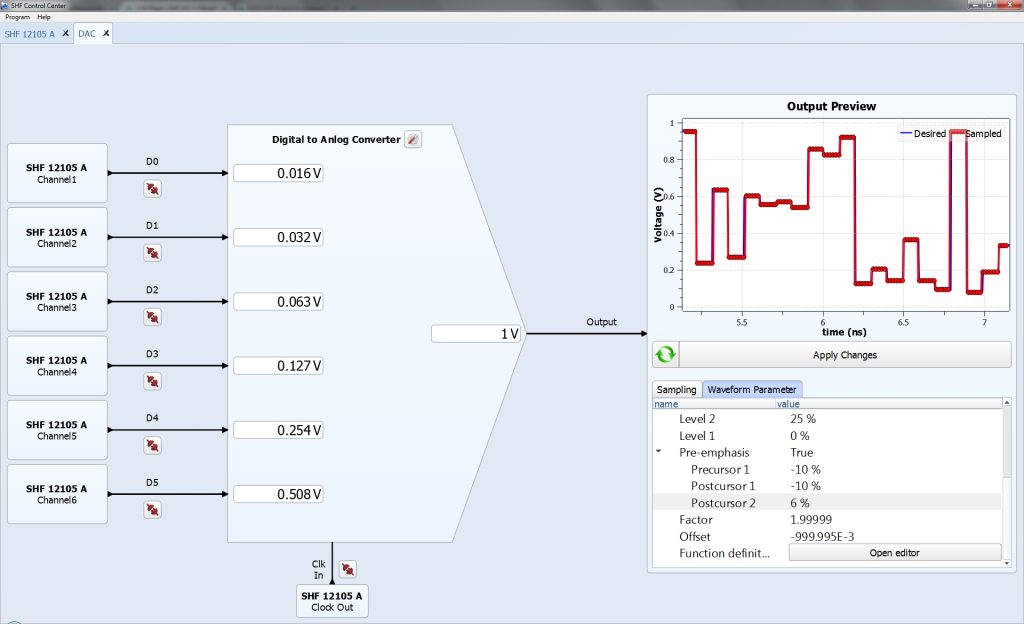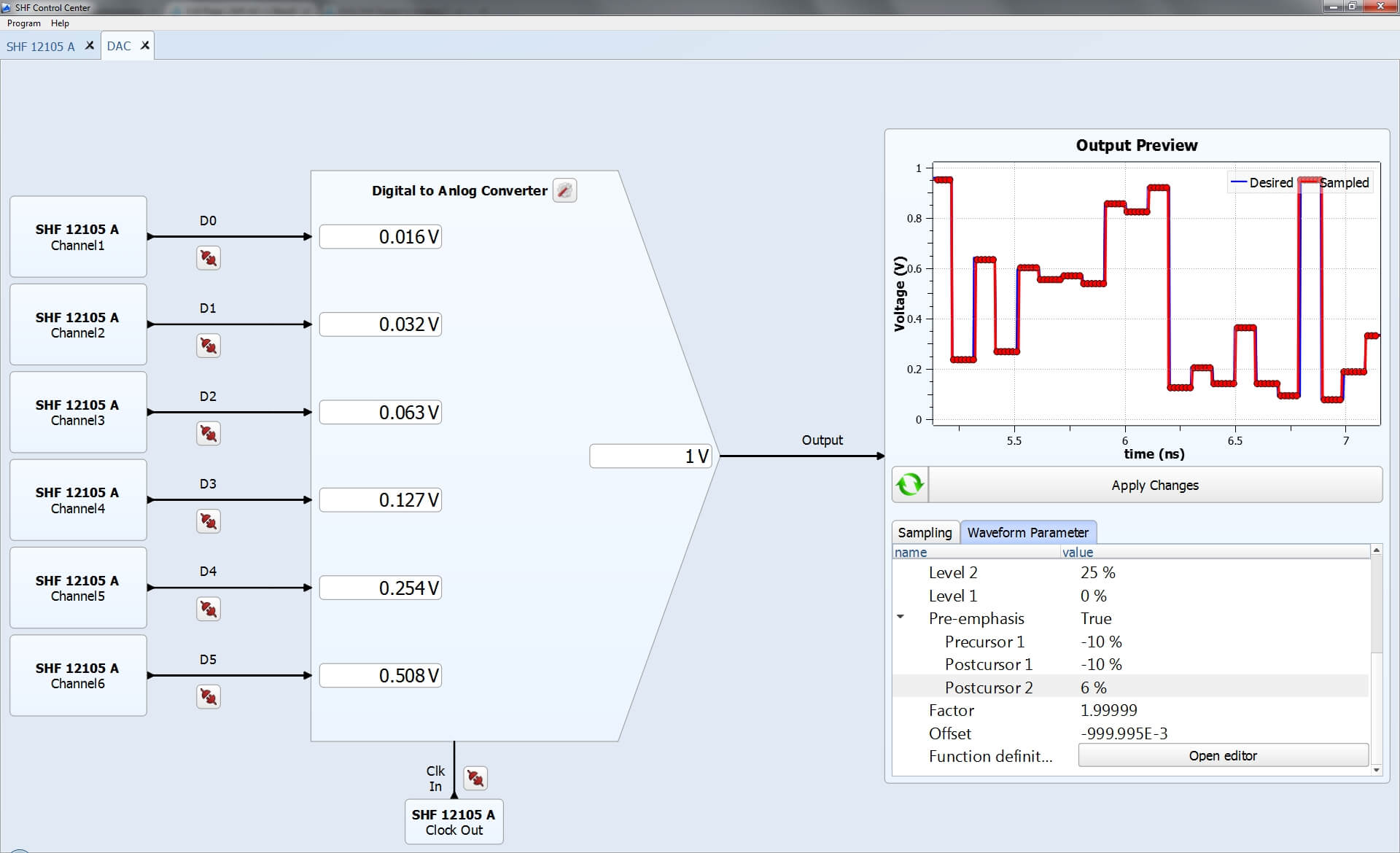 Above screenshot shows how the GUI is used to configure the multi-channel BPG SHF 12105A with a 6-bit DAC to form a PAM4 waveform with non-equal amplitude eye opening and pre-emphasis for device testing requiring some degree of non-linearity compensation.