6-Bit DAC SHF 614 A
Published: Mar. 19, 2015
Adding AWG capabilities to our BPG!
To further facilitate high baud rate multi-level coherent system research and development, and building on the experience of our existing family of high speed DAC modules, SHF announces the availability of a 60 GBaud 6-bit DAC.
This module has a re-timing feature at the input ports, a simple easy to use graphical user interface for pre-set PAM-x operation, as well as full programmability for an arbitrary waveform.  This new 6-bit DAC features a differential output of > 2 Vpp full scale for modulation purpose and is equipped with MSMP (GPPO) inputs and 1.85 mm (V) outputs.
Example output waveforms from the SHF 614 A DAC are shown below. The data sheet can be downloaded at our Digital Modules Product Section.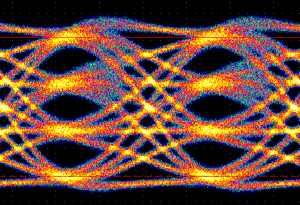 PAM-4 @ 60 GBaud (click to enlarge)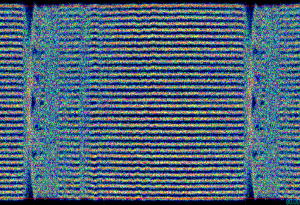 PAM-32 @ 2 GBaud (click to enlarge)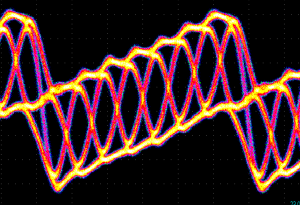 'Eye Saw' @ 60 GBaud (click to enlarge)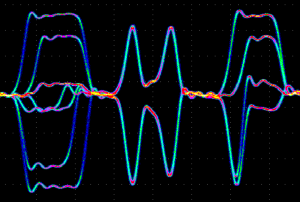 SHF 'written' at 60 G Symbols/s (click to enlarge)